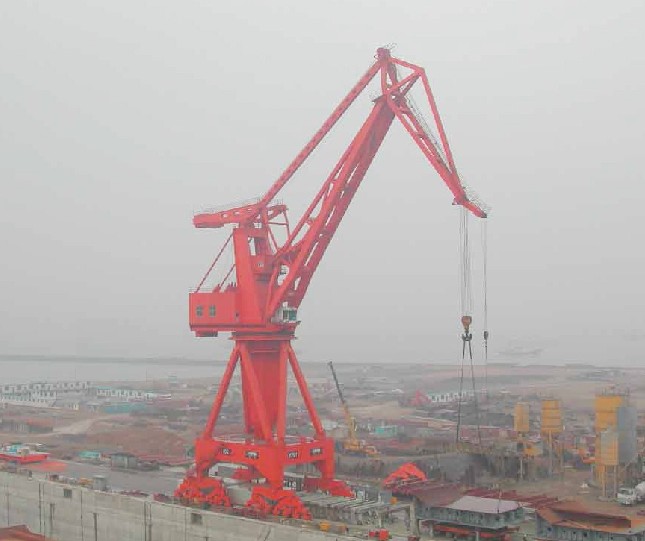 Level luffing Portal crane is widely used for handling bulk material, general cargo and containers in ports, storage yards, power stations, ore facotories and etc. The portal crane is with the mechanism where the hook remains at the same level whilst luffing; moving the jib up and down, so as to move the hook inwards and outwards relative to the base.
The mechanical linkage is arranged by the reeving of the hoist wires to the jib over pulleys at the crane¡¯s apex above the cab, so that luffing the jib upwards allows more free wires and lowers the hook to compensate. The horse head section to the top of the jib keeps level merely by the linked action of the pivots.
Modern electronic controls and quickly reversible motors with good slow-speed control to the hoist winch motors, so as to give a positioning accuracy. Easy maintenance can be achieved with PLC system.
Electronic over-load, anti-wind rail clamp, anti-wind stay rope, anchorage device, under-current and under-voltage eletrical devices and other various safety devices are arranged and provided for all mechanisms.
Level luffing Portal Crane Design and manufacturing processes follow standards as follows:
Specification for the harbor portal crane,
Safety rules of lifting appliances,
Design rules for cranes, Gantry crane technical requirements,
ISO Standards and FEM.