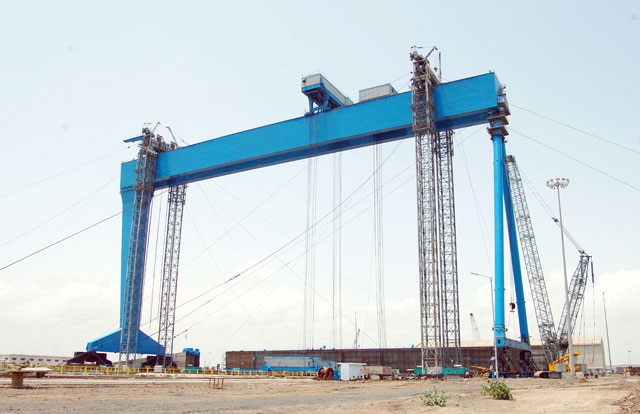 Goliath Crane (Huge gantry crane) is the most ideal material handling equipment to handle heavy loads in open yards.
Goliath Cranes are overhead structures with hoisting machines mounted on a frame or structure. It is generally designed for both indoor and outdoor application.
Goliath crane is composed by girder, pier leg, shear leg, gantry travel, upper trolley, lower trolley and service crane, which is mainly used to install ship block, and it is one of the most important equipment in shipyard.
Generally goliath cranes are used at timber, steel yards, cement pipe industries, and construction industry. These cranes coming in all sizes, and the extremely large Goliath cranes are for use in shipyards or industrial installations, which can move very heavy loads or ship blocks.